What are Armco Z posts?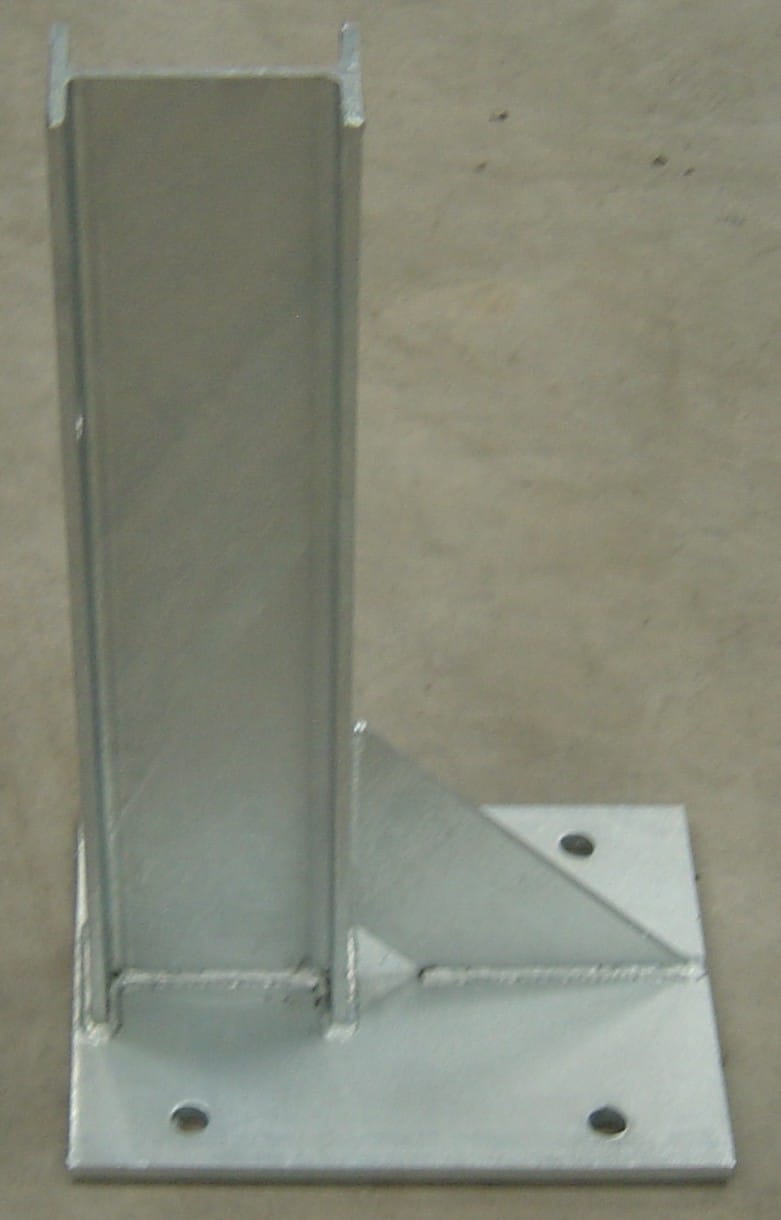 Armco Z posts are a type of crash barrier post. These posts are a key element of an Armco barrier system – supporting the barrier beam and offering sturdy resistance against crashing vehicles.
(You can learn more about How Crash Barriers Work in our blog.)
Z posts are usually made from sheets of galvanised steel that have been carefully folded and formed into a Z shape. This specific design means they crumple upon impact, absorbing the blow and helping to reduce damage and injury.
Differences between Armco Z posts and RSJ posts
There are two types of Armco posts: Z posts and RSJ posts.
RSJ posts are also made from galvanised steel. However, they are formed into an H shape. This design is very solid and will not crumple on impact – so when a vehicle crashes into an Armco barrier supported by RSJ posts, it will be brought to an immediate stop.
Z posts, however, offer a more lightweight design that flattens and absorbs the impact of a colliding vehicle, slowing it down and preventing severe damage to both the vehicle itself and the surrounding property and pedestrians.
This makes them perfect for low-risk areas where vehicles are unlikely to be travelling at  extreme speeds. They're also a better option if you need to offer reassuring protection on a small budget.
Read more about RSJ posts in our Complete Guide to Armco Barrier Posts.
Where should Armco Z posts be used?
Because of their lightweight design, we recommend using Z posts for Armco barriers in lower risk traffic areas. This could be in factories or warehouses, as protection for walls or walkways, or as a visual deterrent or pathway guide.
However, choosing which Armco posts to use will depend on more factors than just location. Both Z posts and RSJ posts offer different levels of protection, so speak to one of our team if you're unsure of the best fit for your barrier system.
Learn more about the different Types of Car Crash Barriers in our blog.
How are Armco Z posts installed?
There are two ways of installing Armco Z posts:
Cast In (or Dig In) posts
Bolt Down posts
The method used will depend on where you want to place your Armco barrier.
If you're fitting a Z post to a concrete or impenetrable surface, bolt in Z posts will be the best choice. Available in various sizes and dimensions, these posts are easy to install: they're simply bolted into the ground.
If, however, your Armco barriers can be fitted in a soft surface such as wet cement or earth, we recommend installing your Z posts using the Cast In method. This offers the best support for vehicle crash barriers.
We can manufacture, supply and install Armco Z posts for both hard concrete and more penetrable surface types. Get in touch today to discuss your needs and receive a free installation quote.
Armco Posts FAQs
We've done our best to answer the most frequently asked questions we receive about Armco Z posts. However, if you have any further questions, please give us a call on 01977 666 818.
What are Armco Z posts made of?
Armco Z posts are made from solid galvanised steel. This durable finish is rust-proof, weather-proof and very low-maintenance – providing an Armco barrier system that will stand the test of time.
You can also request for your Armco beams and posts to be powder-coated in a bright colour, to aid visibility.
How many Z posts does an Armco barrier need?
The amount of Armco posts you need will depend on the length of your Armco barrier system. You can use our online calculator to estimate how many beams and posts you will need based on your measurements, or get in touch to receive an exact quote.
We can offer recommendations and assistance, as well as information on our installation service if you require it. Our expert team have experience in installing Armco barriers all across the UK and Europe.