CT Safety Barriers is one of the UK's leading manufacturers and suppliers of Armco barriers and warehouse protection products. Crafted at our manufacturing facility in Yorkshire, we supply clients across the UK and Europe with custom-built Armco barriers, parking bollards, security bollards, safety railings, metal handrails, roof edge protection and more. We provide a start-to-finish service, from the initial bespoke design, to expertly manufacturing and installing products to the customer's exact specifications. If you're looking for Armco Barriers in the UK then look no further than CT Safety Barriers.

Contact CT Safety Barriers Today For A Free Quote


Why Choose Us?
At CT Safety Barriers, we've been designing, manufacturing and installing Armco barriers and other steel safety products for over a decade.
Our products are carefully manufactured with military precision at our Yorkshire-based production facilities by expert welders qualified to BS 4872 standards. We understand that there is no one-size-fits-all option when it comes to safety barriers, so we offer flexible, bespoke solutions that are tailor-made to each client's needs.
We're Proud To Offer You The Following: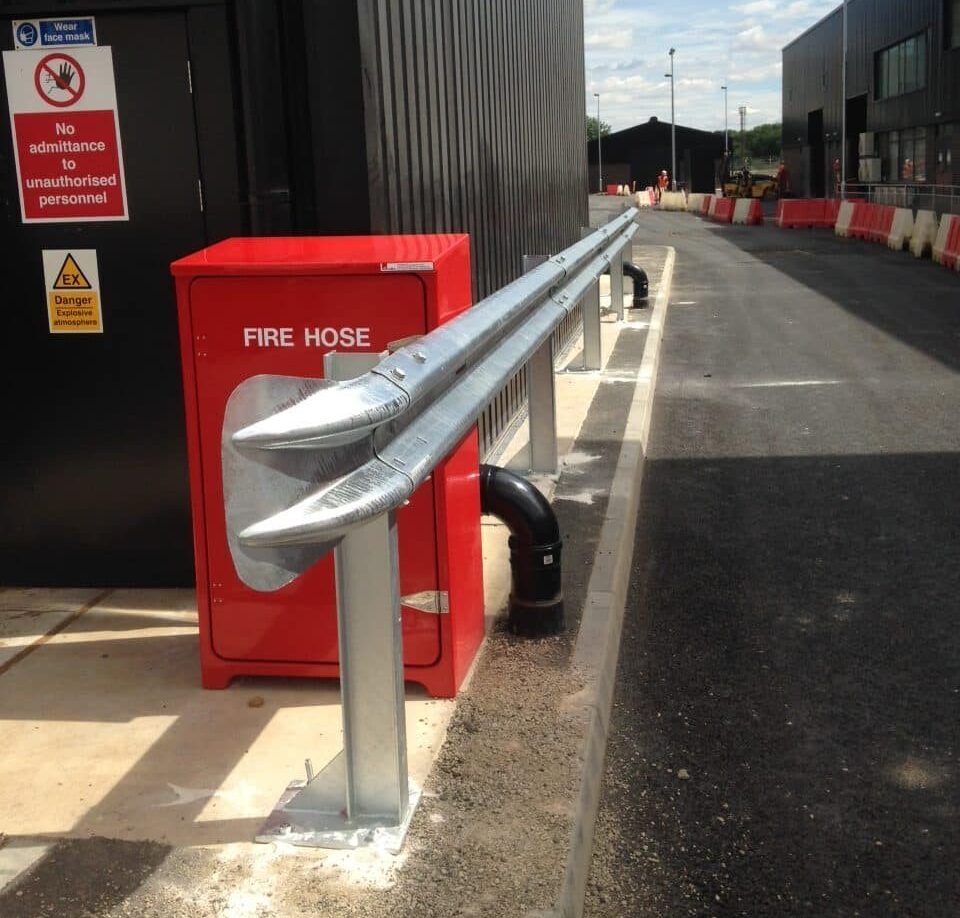 Fast lead times – We hold material in stock to ensure fast turnarounds and our friendly drivers will deliver your product quickly and efficiently.
Competitive Armco barrier prices – Our strong relationship with the country's leading steel suppliers means we can source the highest quality materials at the lowest prices and will always pass those savings on to our customers.
Exceptional customer service – We're very proud of our exceptional customer service team and ISO 9001 certification, so you can rest easy knowing you'll be well looked after.
Lifetime Guarantee – We're so confident in the quality of our Armco barriers that we offer an 85-year guarantee on all our Armco crash barriers.
No-nonsense installation – We manufacture the product and understand it inside and out – so who better to fit it than our skilled installation team!
Armco Barrier Specialists
We are Armco barrier specialists, providing you with all, your Armco barrier supplies and helping customers across the UK defend against vehicle crashes, pedestrian injury and property damage.
Our high-quality Armco barrier installations are the ideal safety solution for protecting off-road sites like warehouses, factories, car parks and service yards – no matter their shape or size.
How do Armco safety barriers work?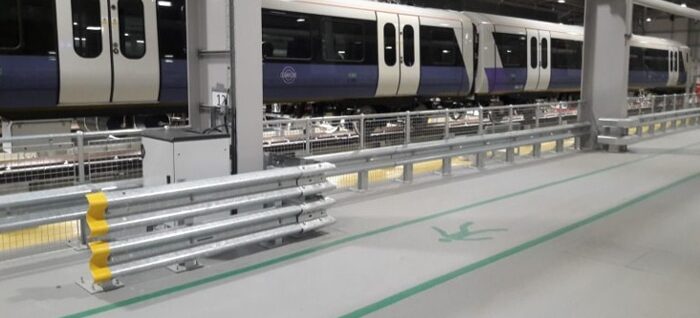 Made from corrugated galvanised steel, an Armco barrier's distinct W-shape is designed to crumple on impact – absorbing the crash, slowing the vehicle, and helping to protect drivers, pedestrians and property.
Each barrier is made of three parts: steel barrier beams, barrier posts, and Armco accessory pieces like end caps and corners.
Are there different types of Armco barriers?
Armco barriers can be single safety barriers or double-height crash barriers, depending on your needs. Both of these options provide as excellent vehicle crash barriers to protect property and people. There are also three different types of barrier beams:
Can you create a custom Armco barrier beam?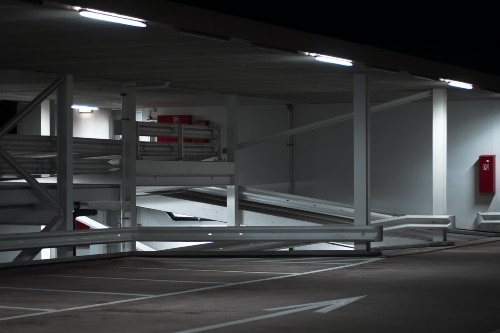 Yes. The flexibility of an Armco barrier system means the length, height and corners of your barriers can all be customised to your exact needs. Our design engineers will help guide you through the build process, and work with you to create a bespoke solution that perfectly fits your location's dimensions.

Use Our Armco Calculator For a Free Quote

Handrail Specialists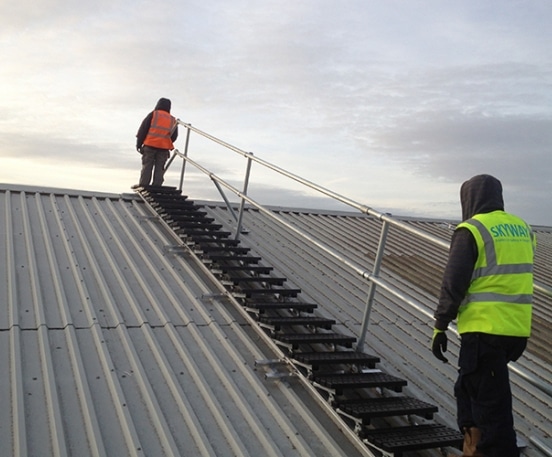 CT Safety Barriers is one of just a few manufacturers of safety handrails in the UK. We provide a wide range of cost-effective metal handrail systems, using galvanised steel for a high-quality finish.
Designed to provide safety and protection for pedestrians and employees in various environments, our safety railings are durable and easy to modify. Whether you require external handrails to comply with disability access regulations, or a safety handrail for workplace stairways – we can supply a professional handrail system that suits your every need.
What types of handrails are there?
At CT Safety Barriers, we offer the following types of metal handrail:
Bollard Specialists
CT Safety Barriers supplies a wide catalogue of security and parking bollards to individuals and organisations across the country. We manufacture and install both static and telescopic bollards in a variety of materials – including polymer, mild steel and stainless-steel bollards.
Metal bollards provide essential protection for car parks, pathways, and private driveways. They can help monitor accessibility, control the flow of traffic, and protect against vehicle theft and ram attacks. Whatever your needs, we'll tailor the design of your security bollards to your exact specifications.
What types of bollards are there?
At CT Safety Barriers, we offer the following types of security and parking bollards:

Enquire Today About Our Security Bollards

Expert Safety Specialists Ready To Help
CT Safety Barriers is an ISO 9001 quality management and OHSAS 18001 Occupational Health & Safety registered company. We're also proud members of the Made In Britain manufacturing community – supplying products made right here in Yorkshire.
Whether you're looking for Armco barriers, safety handrails or parking bollards – CT Safety Barriers can provide you with the safety products you need to keep customers, employees, pedestrians, traffic, and buildings safe.
Some of the industries and organisations we often work with include: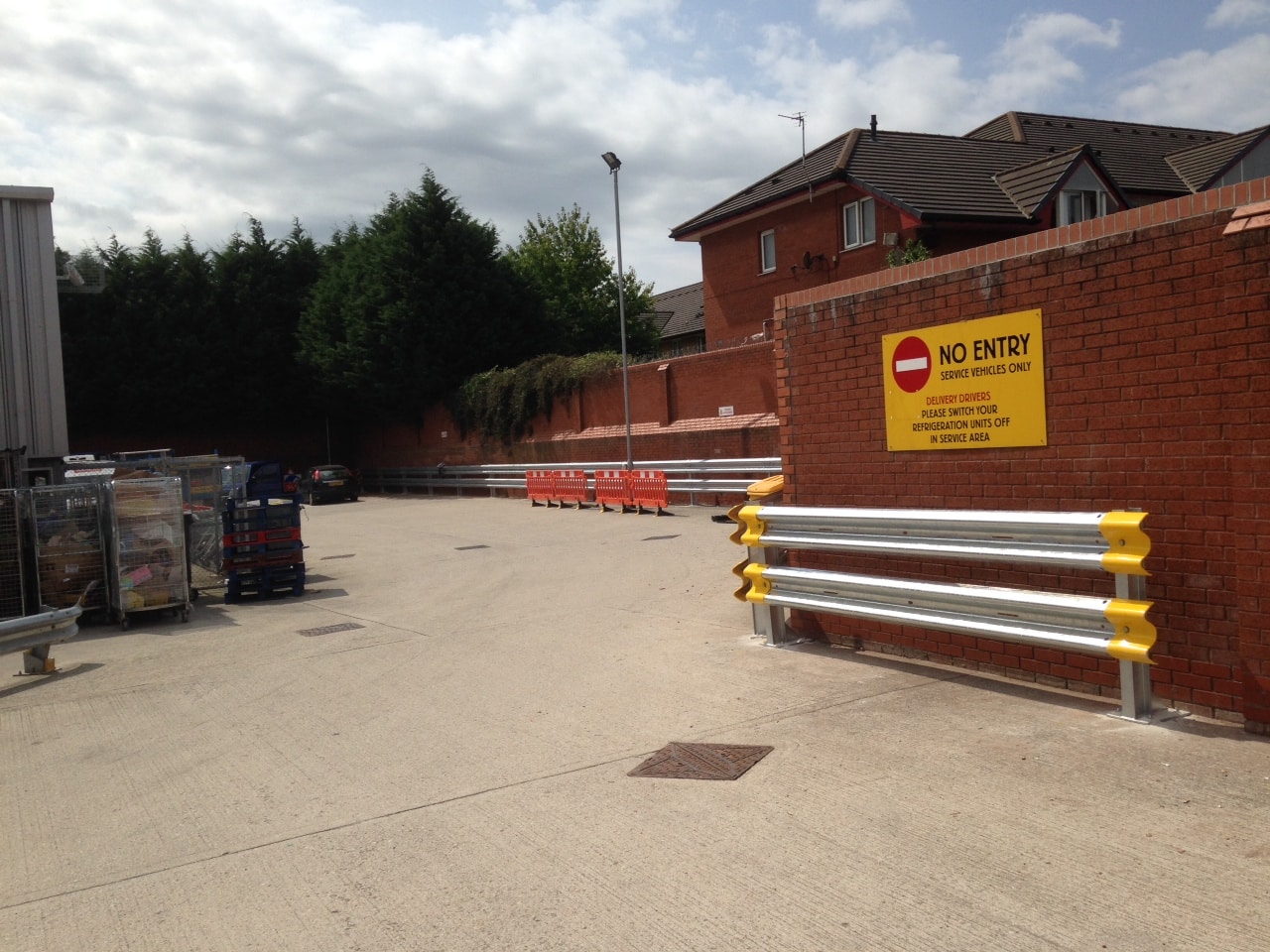 Factories
Warehouses
Industrial facilities
Petrol stations
Construction sites
Service yards

Contact Us Today About Your Safety Product Needs

Armco Barrier FAQs
What is an Armco barrier made of?
Armco crash barriers are made of high-quality galvanised steel. As one of the most durable metals, it's strong enough to stop a moving vehicle and the galvanised finish ensures it's protected from rust and corrosion.
How long is an Armco safety barrier?
The standard length for a single Armco barrier beam is 3.5 metres, but the flexible barrier system means we can create Armco barriers that are any length you need.
Use our Armco Barrier Calculator to estimate how many barrier beams, posts, corners, ends and bolts you would need for your space. For an accurate quote, please contact our team.
What height is an Armco barrier?
The industry standard height for an Armco barrier is 61 centimetres high. However, at CT Safety Barriers we offer Armco barriers that are 56cm, 61cm, 76cm or 1.1m high. Get in touch to discuss your exact requirements.
View Our Products
For further information on all the safety product services available and to cover your armco barrier supplies, contact CT Safety Barriers Ltd, on (01977) 666 818 or complete an online enquiry form today.