Steel security barriers play a vital role in protecting people and property. The clever design and durability of Armco barriers help ensure a safer working environment for employees, visitors and pedestrians.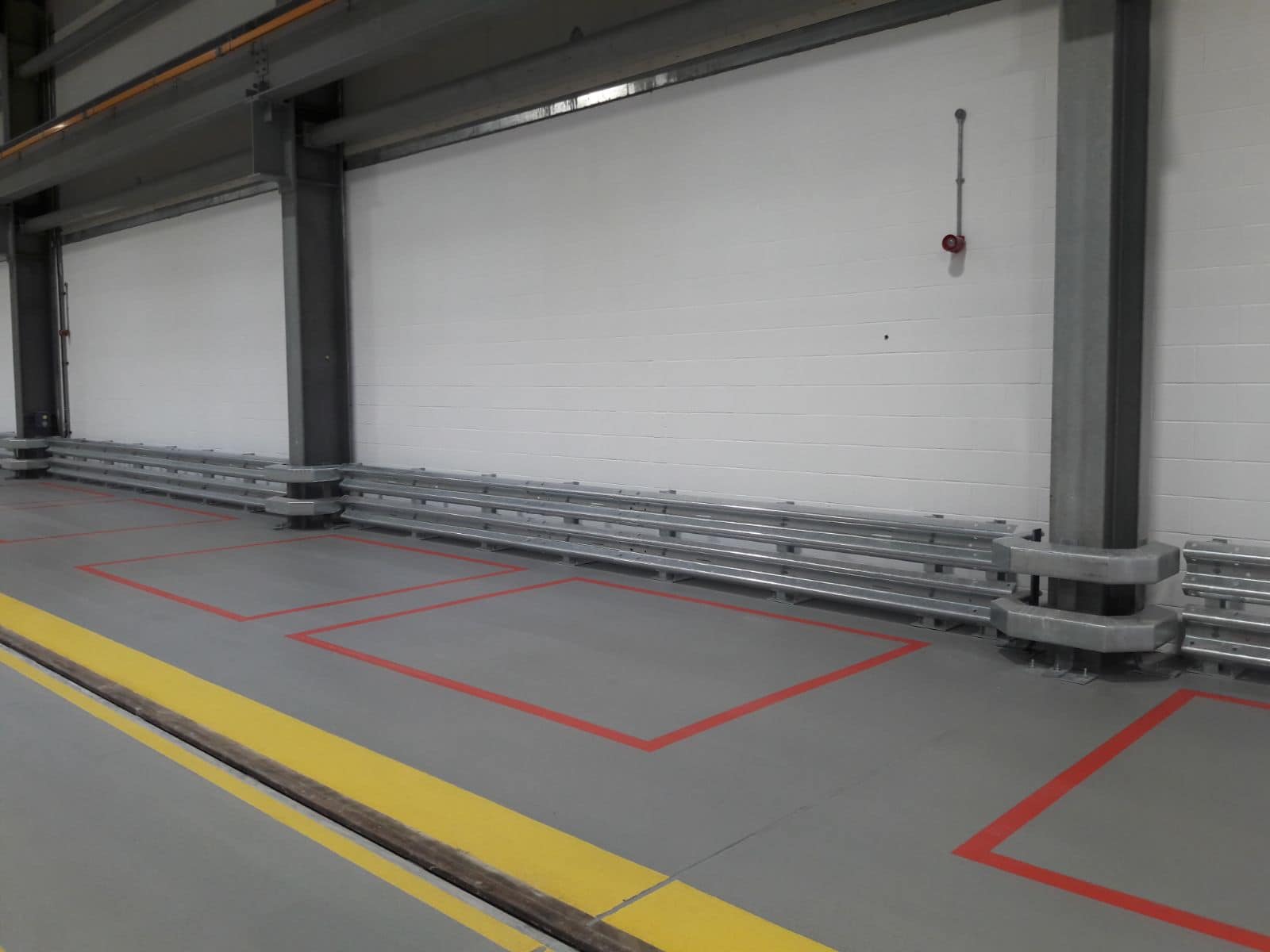 CT Safety Barriers supply bespoke security barriers designed to protect warehouses, factories, construction sites, car parks and more. We use high-quality galvanised steel to ensure your security barriers can withstand rust and bad weather – for security barriers that last a lifetime.

Contact Us Today For A Security Barrier Quote
Why do you need security barriers?
Steel security barriers will help discourage trespassing and theft attempts by making it harder for unauthorised people to access your premises.
Physically protect people
Our Armco barriers are specifically designed to absorb the impact of a vehicle collision, helping to protect pedestrians from injury – or worse.
Reassure employees and visitors
Security barriers can help reassure your employees and guests, by showing that you take their safety and security seriously.
Industries that require security barriers
Security barriers are essential in many industries to help maintain safety, protect assets, and prevent unauthorised access. These include:
Open-air building sites can be a safety hazard for unwitting pedestrians who may not know the safe pathways. Construction companies rely on security barriers to safeguard worksites, control access, and protect valuable machinery and materials from theft or damage.
Factories, warehouses, and industrial sites often require security barriers to control access, safeguard equipment and inventory, and maintain a secure working environment..
Shopping centres often use Armco barriers to secure entrances, parking areas, and valuable merchandise, ensuring the safety of customers and preventing theft or vandalism.
Travel and Transportation
Ports, airports, train stations, distribution centres, and rail freight terminals use security barriers to secure perimeters, restrict access to sensitive areas, and maintain efficient traffic flow.
Government buildings, military installations, embassies, and public infrastructure facilities such as power plants or water treatment facilities employ steel Armco barriers to protect critical assets, control access, and ensure the safety of personnel and the public.
Schools, colleges, and universities install security barriers to control access to campus grounds, secure car parks, and enhance the safety of students and staff.
FAQs About Security Barriers
Q – Do you manufacture your own security barriers?
A – Yes! CT Safety Barriers has a manufacturing facility in Yorkshire. We're one of the UK's leading manufacturers and suppliers of Armco barriers and supply our steel safety across Europe.
Q – What finish should I choose for my security barriers
A – Galvanised steel is the most durable finish, but we can also supply powder-coated security barriers in a range of different colours. A bright yellow powder finish can improve your security barrier's visibility.
Both finishes are long-lasting and cost-effective, require minimal maintenance, and protect your security barriers from corrosion.
Q – Can you install my vehicle security barriers?
A – Yes. We can provide installation services for your security barriers. Our expert engineers are highly experienced and have installed barriers for many different industries. Get in touch today to discuss your barrier installation needs.
Why choose CT Safety Barriers for your security barriers?
CT Safety Barriers have over a decade's experience in designing, manufacturing, and installing security barriers. Our strong partnerships with leading steel suppliers allow us to provide our customers with security barriers at reasonable prices – without compromising on quality.
As an ISO 9001 and OHSAS 18001 certified company, we prioritise safety above all else. Our expert welders are BS 4872 certified and we only use top-grade steel certified to BS EN 1461 standard.
Contact us for a free quote today by calling 01977 666 818 or completing our online contact form.