Armco Barrier End Caps and Corners
Most Armco safety barriers are formed of a galvanised steel beam and a barrier post. What often gets forgotten is the additional accessories that give an Armco barrier its final flourish.
Armco barrier end caps are shaped pieces of metal or plastic that cover the raw end of a safety barrier. They commonly shield pedestrians from the sharp edges of rails and minimise damage in the event of a crash.
CT Safety Barriers is a proud supplier of Armco barrier end caps and corners, providing the final components of a truly protective safety barrier. Whether you're looking for a steel Armco fishtail end, a bright yellow polymer pedestrian cap, or a bespoke flex-corner component that can change the direction of your barrier – we have it all.
Different types of Armco Barrier End Caps
The Armco end caps you choose will depend on how you intend to use your safety barrier:
Fishtail End Caps – These durable end caps are the most common choice for Armco barrier end caps and are often known as Terminal Type A, due to their popularity and affordability. Our Armco barrier fishtail ends are available in galvanised steel or durable yellow polymer, for a highly visible safety barrier.
Pedestrian Ends – If you're looking for a pedestrian-friendly endcap, our Armco pedestrian ends do the job. Their primary job is to protect people from sharp edges, and they're available in a range of materials and colours.
Benefits of using Armco barrier end caps
Armco barrier end caps are a very useful addition to your Armco safety barrier. The sharp edges of a steel beam can catch on people's clothes or scratch a passing car – causing your business problems in the long run. The end cap can cover any sharp edges on your Armco barrier, as well as protecting the metal against corrosion.
Additionally, brightly coloured Armco barrier end caps can improve visibility and enhance pedestrian safety. Choose a steel pedestrian end cap in a yellow powder-coated finish for a highly durable end cap that will withstand the harshest weather conditions.
Armco Barrier Corners – Internal and External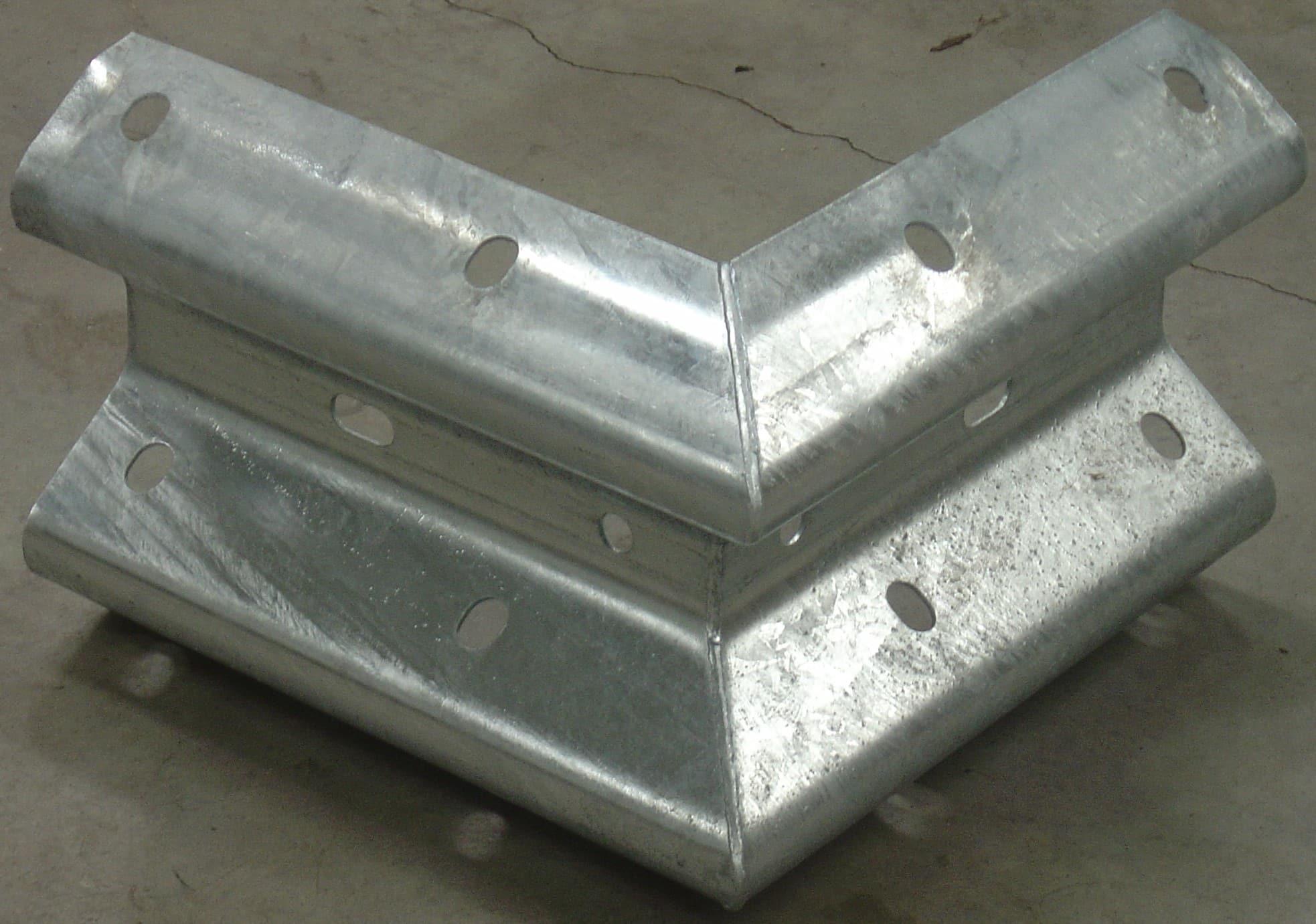 At CT Safety Barriers, we pride ourselves on creating tailor-made barrier systems that are designed to perfectly fit every individual location. Sometimes, this means installing corner and flexi-corner sections that adapt to your space.
We offer 90-degree internal corner and external corner pieces that provide you with both flexibility and extra protection – covering any potential openings where vehicles or pedestrians could pass through.
Order your Armco Accessories from CT Safety Barriers
CT Safety Barriers are one of the UK's leading suppliers of Armco barriers. For over ten years, we've helped to reduce collisions and protect lives across the UK with crash barriers made from certified steel and crafted by our expert welders.
As an ISO 9001 and OHSAS 18001 certified company, we take no chances with security. Every Armco barrier that leaves our manufacturing facility in York is rigorously checked to ensure the highest level of quality. We also offer expert installation, so you can rest easy knowing your barrier has been installed by a team who knows the product inside and out.
For further information on our Armco safety barriers, call us today for a free quote: (01977) 666 818.
We manufacture, supply, and install a whole host of Armco Products. Find the right one for your safety protection needs.