CT Safety Barriers Ltd was asked to design, manufacture and install all steel safety products at the Cooperative Distribution Centre in Motherwell.
Co-Op asked us to provide all of the safety products for both the internal side of the site and the external side in order to protect their employees and assets from damage.
The warehouse, which opened in 2011, employees over 1000 members of staff so we had to ensure the on-site safety products were of the highest quality.
We have compiled all the work we did at the Motherwell site into a short case study with all of the corresponding images below for you to take a look.
Remember – We are one of the few companies that produce our own safety products directly on site. This means that no job is too big, complicated or niche for us to tackle!
DOOR PROTECTION BOLLARDS
Designed to prevent hinges being over-extended these door protection bollards are also the ideal solution to limit the obstruction of important doors.
PETROL PUMP PROTECTION
Armco barriers around a petrol pump provide a higher level of protection to prevent damage or accidents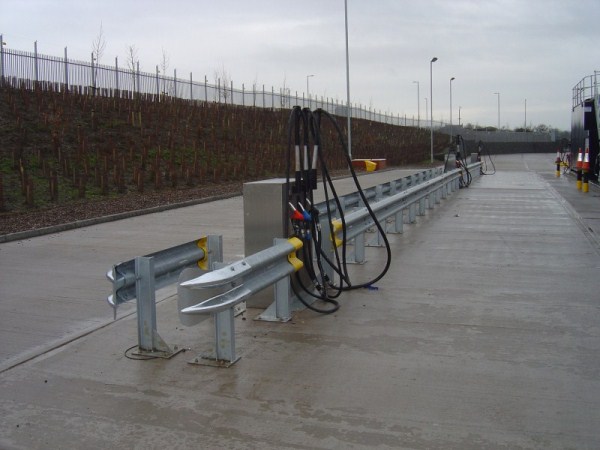 SINGLE, DOUBLE & TRIPLE HEIGHT ARMCO BARRIERS.
Armco barriers made from corrugated steel are the standard for crash barrier protection in the UK. Their aim is to protect people and assets against injury and damage from a moving vehicle. The Co-op site required three variants of our Armco Barriers each with a differing purpose as you can see below: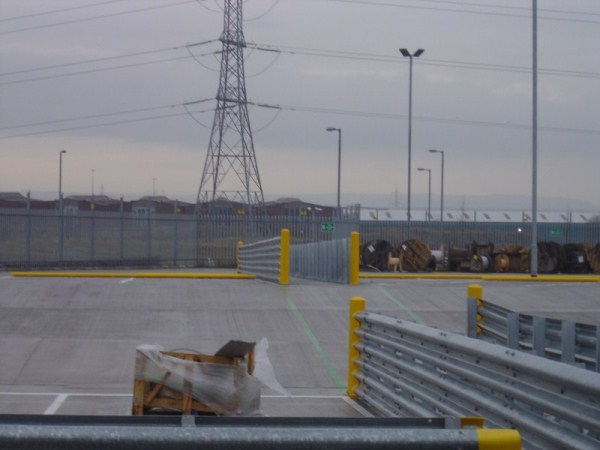 DOOR HEIGHT RESTRICTORS
These restrictors have two main functions, one is to provide a height restriction to prevent damage to lorries and the other is to provide edge protection to the doorway opening. They stop vehicles from making contact with the doorway edges and roller shutters, preventing costly impact damage.
COMPUTER DESKS
Yes, your read that right! Here at CT, we have our production facility. This enables us to create a variety of bespoke products to suit all of our customers needs.
LORRY WHEEL STOPS
Lorry Wheel Stops are an essential part of any busy warehouse, loading bay or distribution hub. Parking HGV vehicles can be a difficult task, even the most experienced of drivers, so Co-op asked us to install stops throughout the loading bay to assist drivers in their day to day routines.
WHEEL GUIDES
Wheel guides are the ideal method to ensure HGV vehicles guide their trailers onto loading docks safely and efficiently. When implemented correctly as below, they can help with loading speeds, storage capacities and vehicle compatibility.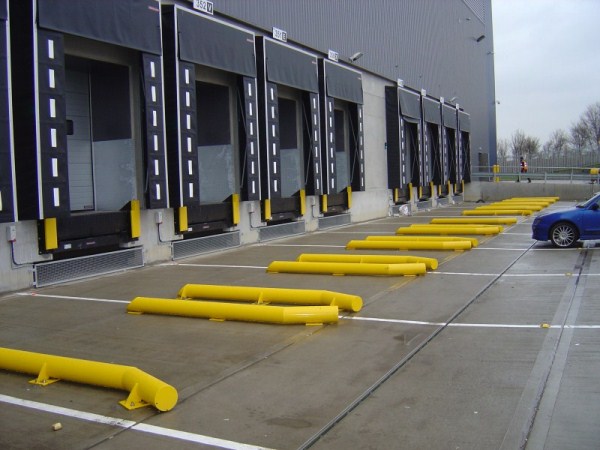 ARMCO BARRIER WITH HANDRAIL
Armco barriers with integral handrails provided the necessary effective pedestrian protection required for the Co-Op site. All of these barriers were custom-made in our Selby based headquarters.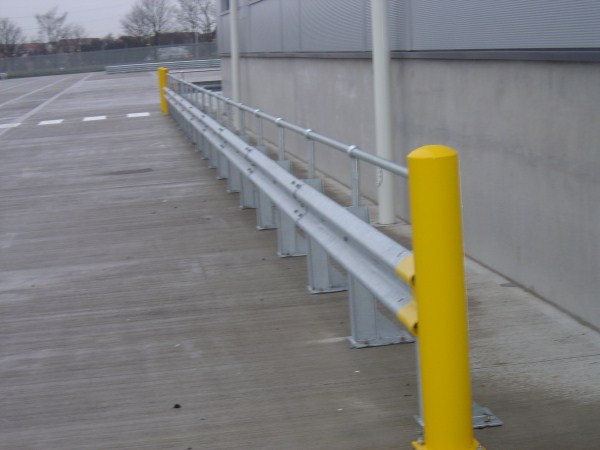 ANGLE IRON EDGE PROTECTION
Our Angle iron bumper plates are a cost-effective option for protecting internal assets from vehicle damage and other sources. We installed them in the Co-op warehouse to protect not only the warehouse itself from damage but also the stored stock.
Once all of the work was complete, Co-op was delighted with the results. Their new distribution centre was secure, and they could begin work knowing their employees and assets were protected against damage.
If you have any questions on or would like to get in contact with feel free to call us on 01977 666 818 or email us on sales@ctsafetybarriers.co.uk. Alternatively, visit our contact us page and submit a contact form.