Traffic barriers are essential for protecting people from vehicle collisions and improving safety on worksites. In the event of a crash, these durable galvanised steel barriers help shield individuals and prevent damage to machinery and equipment CT Safety Barriers offer a catalogue of safety products designed to secure car parks, factories, warehouses and more.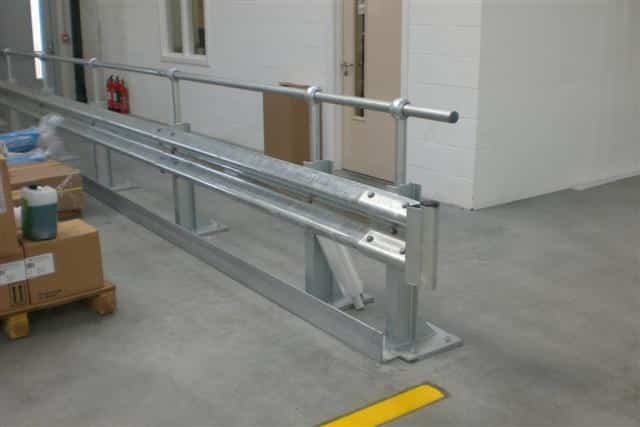 This includes traffic barrier beams, posts, bollards and handrails – all made in our UK manufacturing facilities using the highest quality steel (certified to BS 4872). The galvanised finish protects our steel traffic barriers from rust and bad weather, and we can also supply traffic barriers in a yellow powder finish for improved visibility.

Contact Us Today For A Traffic Barrier Quote
What is a traffic barrier?
Traffic barriers are protective steel beams that help ensure the safety of pedestrians in the event of a collision. You'll often see them in car parks, warehouses, work sites, and anywhere people might be in danger from a vehicle collision.
The corrugated 'W'-shaped design of an Armco traffic barrier crumples on impact, absorbing the energy of a colliding vehicle to help reduce the risk of damage, injury or death. Not only are they an excellent outdoor solution to protect buildings, but they can also be used indoors too to help protect storage facilities.
Traffic safety barrier parts
Traffic barriers are composed of various elements that come together to form a complete system. From the beams to the end caps, every part of a traffic barrier plays a crucial role in ensuring the safety of your employees and the public.
At CT Safety Barriers, we offer start-to-finish safety solutions. From manufacturing your traffic barriers to your exact specifications, to expertly installing your barriers on-site – we can provide you with every part you need.
Here are some of the traffic barrier parts we stock:
Straight Armco barrier beams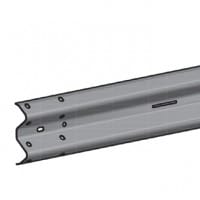 Our straight traffic barrier beams are measured and manufactured to your exact specifications, making them perfectly suited to securing car parks, factories, warehouses and more. Made from the highest quality steel, your bespoke traffic barriers are available with single or double height rails to give you maximum crash protection.
Curved Armco barrier beams
Our curved Armco barrier beams are crafted from premium-grade steel, offering robust safety protection and traffic management. The curved design means they can effectively direct traffic flow in car parks and other areas, as well as providing reliable crash protection for pedestrians.
Armco barrier end caps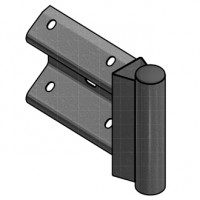 Armco end caps protect pedestrians from the sharp, raw edges of steel traffic barriers. Our curved galvanised steel fishtail end caps help prevent injury, while yellow polymer terminal ends improve the visibility of your traffic barrier.
Q – Do you manufacture your own Armco traffic safety barriers?
A – Yes, we do. We're one of the UK's leading manufacturers and suppliers of Armco barriers, supplying Armco traffic barriers across the UK and Europe.
Q – What finish should I choose for my traffic barriers?
A – Galvanised steel is the most durable and weather-proof finish, but we can also provide traffic barriers with a powder-coated finish in a range of colours. Choosing a bright colour can make your traffic barrier more visible and therefore more effective in preventing collisions.
Both finishes are long-lasting and cost-effective, protecting your steel barriers from corrosion and ensuring they last a lifetime.
Q – Can you install my traffic safety barriers?
A – Yes. Our expert engineers have installed traffic barriers throughout the UK, in all kinds of locations and across all types of industries. Contact us today to receive a fast and free quote for your traffic barrier installation.
Why choose CT Safety Barriers for your traffic barriers?
With over a decade of experience, CT Safety Barriers is your trusted partner for designing, manufacturing and installing traffic safety barriers in the UK. Our team of expert welders use BS 4872-certified steel to ensure our Armco barriers provide the highest level of protection.
As an ISO 9001 and OHSAS 18001 certified company, we prioritise safety above all else. We understand the importance of precision and attention to detail when it comes to safeguarding lives.
We can offer our high-quality traffic barriers at affordable prices – with fast turnaround times and without compromising on safety – by using our own state-of-the-art manufacturing facilities and maintaining strong partnerships with leading steel suppliers in the UK.
Call us today on 01977 666 818 for a free quote, or fill in our online contact form and we'll promptly get back to you. Your safety is our priority, and we're here to provide you with the best solutions.