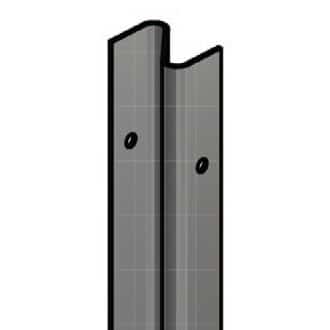 Cast In Z Post -1160 & 1200
About the 1160 & 1200 Cast In Z Posts
Our cast in Z-section post is a great option when looking for a high-quality, durable, and cost-effective post.
Although a cheaper option than our other posts, the Z-section Armco barrier post still provides the same high standards as our other galvanised steel posts.
Need help with installation? Not a problem, call us today to arrange an installation as well as a free quote for your posts depending on your requirements. Alternatively, you can use our Armco Calculator to submit your request to our team.
Part number(s): AR025 & AR026
Material Calculator:
Divide total length of system required by 1.6m or 3.2m
1 X AR050 Post Bolt per post hole to bolt Beam to Post, quantity will double for double height and double sided
Specification:
Dim 'A' 1160 & 1200mm
Weight 11kg
Weight 14kg